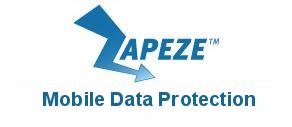 Zapeze™ is a joint project by Rose City Software and Hagel Technologies, the developers of DU Meter, TweakMASTER and TradeTrakker, to bring you an exciting new service. Simply put, Zapeze protects your sensitive data by allowing you to erase all data on your computer from a remote location in the unfortunate event that your computer has been stolen. Just released on June 14, look at all the Internet software awards it has already won! Zapese is fully compatible with Windows 8/7/Vista/XP/2000.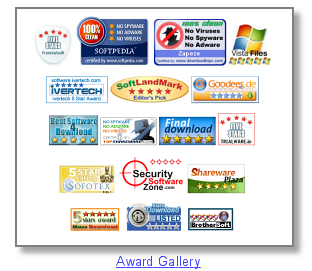 There's a reason for this overwhelming success! Zapeze is like an insurance policy against data and identity theft. It can provide you with complete peace of mind at a very small price.

You manage your computers registered to this service via our secure web interface. If one of your computers is stolen, you simply log on to your account on the Zapeze server from any online computer and issue a "wipe data" command. The client software installed on the stolen computer receives this hidden command (usually within minutes), and proceeds with erasure of all data. In minutes the computer will lock up and cannot be rebooted. The hard drive has been rendered inoperable as critical system files are erased as well as your personal data. Although the computer has been stolen and you cannot access it physically, your remote command will insure your data is completely erased, thereby protecting your security.
In our experience, most thieves, even those who are interested in your data, do connect stolen computers to the Internet either directly, or via some network that has access to the Internet. Using networking is the most convenient method to copy data from one computer to another. If a thief wants to try accessing your bank account online or some other password protected site you use, he will naturally be online, and Zapeze will get to him before he gets to you! Of course, if the thief is only interested in your hardware, he may proceed to immediately re-format your hard disk; in such a case your data is still safe, even though our software did not have a chance to run.

While nothing in life is ever 100% certain (except death and taxes, as they say), statistics show that better than 95% of laptop thefts are by casual thieves. Laptops are stolen when people set them down in the airport for a moment to attend to something. They are stolen from hotel rooms, from locked cars and from places of business. Often the thief is merely after the hardware. However, if it happens to you, you have no way of knowing whether all your personal data was compromised or not. Until now!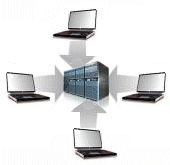 Once you have issued the "wipe data" command, you can check the status of your stolen computer any time you like from within your account on our server. You can see immediately when the command has been received by the stolen computer, setting your mind at ease. Insurance can always replace the hardware, but you have the security of knowing your personal data is completely wiped out.

Our software and service have both passed rigorous internal testing to the highest standards of data security. Our software has been certified 100% spyware, adware and virus free. No personal data is passed to our servers except your product registration number. All sensitive communications between the client and the server are authenticated and encrypted using HTTPS protocol, therefore Zapeze is safe to use on untrusted networks.
Your login credentials are not stored on protected computers, so if one computer is compromised, a perpetrator cannot access or control other computers protected under your account. Your password is stored in our database using strong one-way encryption so it is not recoverable even if the service security is compromised in any way. Your security is our primary objective and we take it very seriously. Our service and software are built from the ground up to be secure, yet as accessible and user-friendly as possible.
You can try Zapeze service absolutely free for 30 days. After 30 days, a paid yearly subscription is required. Please see the Zapeze Subscription Plans web page for more information.



---